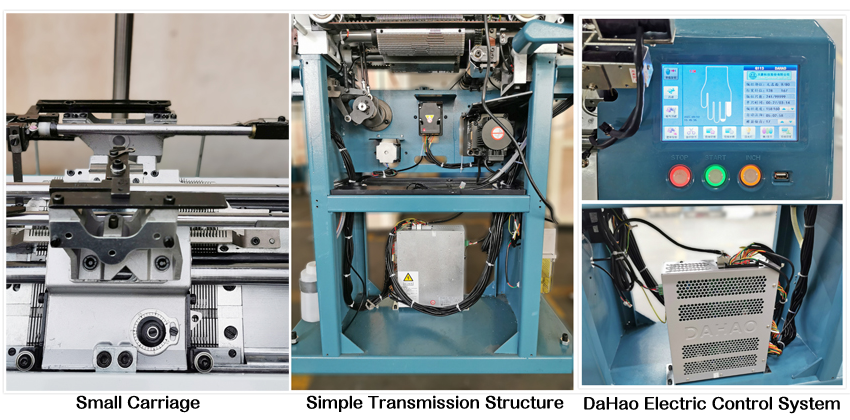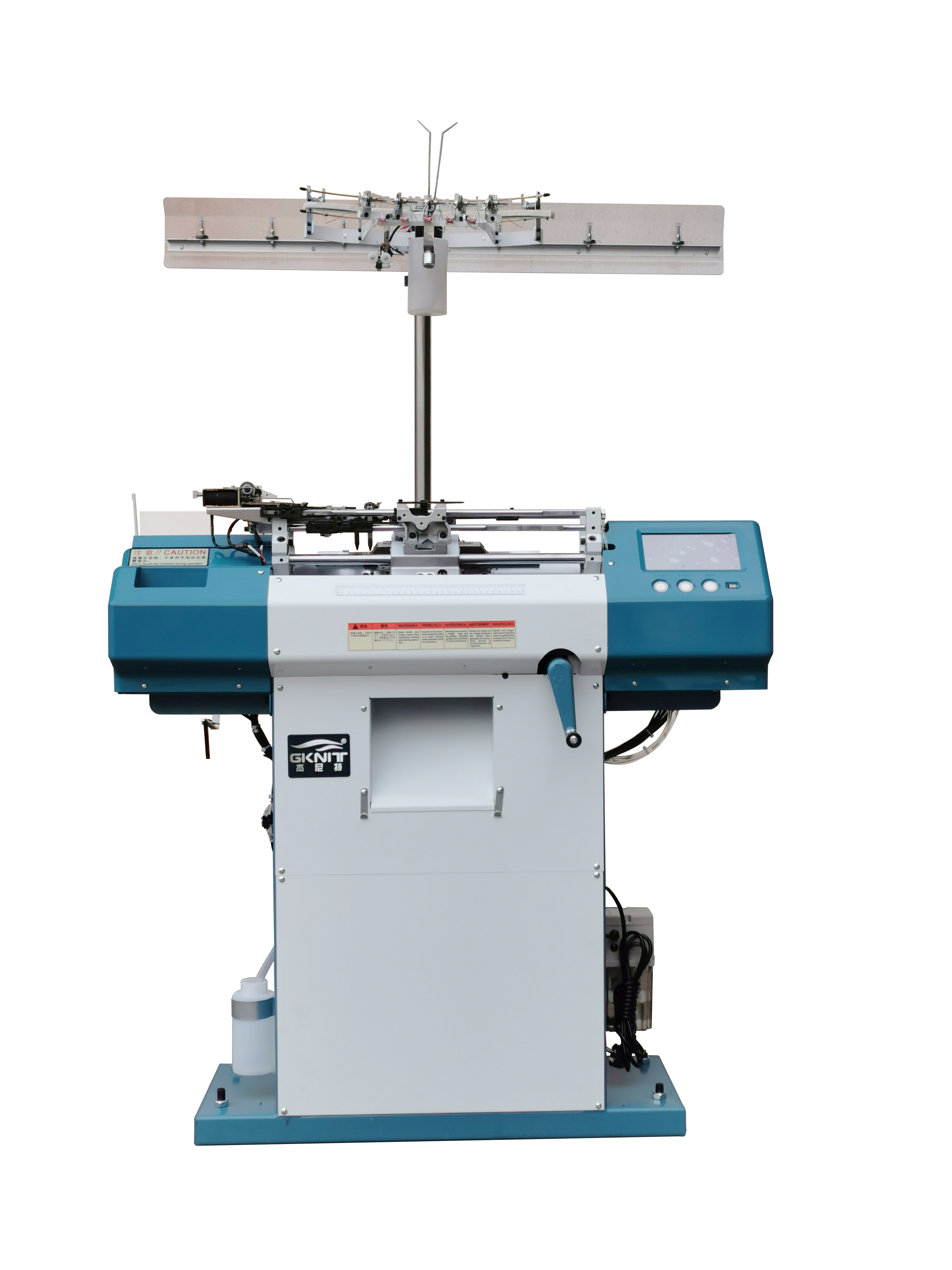 Compared with the old model glove machine, the GK2018 Small carriage high-speed glove machine has outstanding performance in energy saving, consumption reduction and labor cost reduction. The GK2018 glove machine changes the complex mechanical transmission structure of the old model glove machine to a servo motor drive. In addition to reducing the maintenance rate of the machine, it also greatly reduces the power consumption. The power consumption of the high-speed machine is about 3-3.5 (kW.h) per day while the old model machine is about 6-7 (kW.h) per day. The high-speed glove machine also has its own overlock function, and the gloves will be knitted at one time, reducing the labor of overlocking the rib cuffs.
GK2018 glove machine has a compact, light weight appearance and a small production area. The small carriage design is adopted. The model with the same guage is 20% smaller and 30% lighter than the large carriage of the old model glove machine. It is matched with the yarn feeder to drive the light quality yarn, so the response is sensitive and the knitting is efficient. The knitted light and thin gloves are suitable for completing delicate labor positions, especially labor gloves in the electronics industry and as a substrate for other special gloves.
GK2018 glove machine can be equipped with functions such as U2, U3, two-color or three-color horizontal pattern, regular mini jacquard, half-finger, finger color, independent air pump wireless thread, little finger low fork and other functions.